Stacy Blackwell (GC Co-Chair)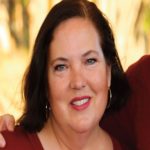 Stacy Blackwell has been involved with CIS since her daughter, Haley, started at the school in 6th grade. Haley, now a graduate of CIS, has two sisters at CIS –Claire, now in 12th, and Ella, now in 8th. She has been involved with the School Advisory Council since 2009. She and her husband, Scott, run their own business, Legacy Media, which is a marketing company producing publications, advertising and events.
Justin R. Sawyer (Co-Chair)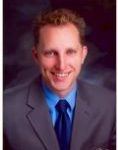 Justin Sawyer was born and raised in Santa Fe, New Mexico, and graduated from Santa Fe High School.  He attended the University of New Mexico, graduating both with a B.A. in Economics and a M.B.A. in Financial Management from the Anderson School of Business.  After obtaining his M.B.A., Justin attended law school at the University of Miami School of Law in Coral Gables, Florida, where he graduated cum laude.  While attending law school, Justin served as an Articles and Comments Editor for the Business Law Review. 
 After law school, Justin returned to Albuquerque where he now practices business and commercial litigation with Sutin, Thayer & Browne, APC, representing financial institutions, businesses, and individuals in a wide variety of business disputes.  Justin has an AV Preeminent rating with Martindale-Hubbell (a peer rating for the highest level of professional excellence), and was named to the Under 40 Hot List in Benchmark Litigation. 
 Justin has two children: Atlas and Denali with his wife, Yadéeh.  Outside of work, Justin is an avid rock climber, skier, and backpacker, and enjoys incorporating his family in those pursuits to the extent feasible.
Joe Lopez (Secretary)
A native New Mexican, Joe Lopez was born in the Village of Puerto de Luna, a farming and  ranching community alongside the Pecos River near Santa Rosa, NM. He attended school in  Santa Rosa; first at St. Rose Catholic School as an elementary and junior high school student, and then at Santa Rose High.  Upon graduating from high school, Mr. Lopez moved to Albuquerque to attend the University of New Mexico.  Mr. Lopez graduated from UNM in 1968 with a Bachelor of Science Degree from the college of education.
After graduation, Mr. Lopez moved to Chama, New Mexico after being hired by the Chama Valley Independent Schools as a teacher, head football and track coach at Adelante High.  Mr. Lopez earned a Master's degree in education administration from New Mexico Highlands University.  Mr. Lopez became the Director of Instruction and Federal Programs for the Chama Valley Independent Schools. Mr. Lopez served as the Superintendent of Schools for the Cuba Independent School District for 20 years. Mr. Lopez received an Annenberg Fellowship for post graduate studies which consisted of a series of seminars and lectures in a variety of prestigious universities in the east coast.
Rhonda Ledbetter (Treasurer)
Rhonda Ledbetter was born and raised in Albuquerque. She went to Annunciation Catholic School, graduated from Sandia High School and is a graduate of UNM. Rhinda has recently gone back to UNM's Anderson School of Management pursuing a Masters in Accounting and Tax and is hoping to take the CPA exam in the near future. Rhonda works at her father's Accounting firm, C Bert Ledbetter CPA as well as with her mom Joann, in her real estate business. Rhonda is also a licensed real estate agent with Berkshire Hathaway. Lastly, Rhonda works with her boyfriend of 10 years ,Mike, in his fitness business. Rhoda and Mike  have a wonderful black lab named Olivia. Outside of work, Rhonda likes to play tennis and soccer (sort of) and very much enjoys running and being outside and she loves to travel!
 Dr. John Emerson (Member at Large)
 
Robin Yoder (Member at Large)
Amanda Bassett (Member at Large)
After high school Amanda Bassett went on to Eastern New Mexico University, where she had a chance to develop her business and leadership skills through involvement in student government and the Chi Omega sorority. Amanda served as the floor whip for senate, new member educator and the president for her sorority. Collaborating with peers and various organizations to achieve shared goals was deeply rewarding for her and when she graduated she knew that she needed to serve her community and state in a meaningful way.
Amanda went to work for the Muscular Dystrophy Association of New Mexico after college. One of the most important things she learned there was compassion and she saw first-hand how the work we do each day can make a significant impact on people's lives. Amanda was fortunate enough to have the opportunity to visit communities around New Mexico building partnerships and raising money with fire departments and local leaders. Her favorite achievement during her time at MDA was bringing the Albuquerque Fire Department from raising 35k to over 110k for their annual fill the boot drive. She credits this achievement to her ability to build relationships in the community. After five wonderful years Amanda accepted a position at the University of New Mexico School of Medicine, where she is now the director of advancement and alumni relations.
In this role, Amanda has traveled around the state and the country connecting with alumni, community partners and students who share her passion for New Mexico. Amanda has worked to build collaborations while fostering an environment that engages all stakeholders in advancing the school's mission.
Amanda is currently working on an MBA and is excited about her career at UNM. She is passionate about creating a better community for all and does her part by being active in local government and has served as a precinct leader for her political affiliation. Amanda spends her free time volunteering with the Pinto Pride Foundation and loves spending time on her family homestead in Edgewood.
You may call the school to leave a message for any Governing Council member at (505) 344-9733.