Welcome to MYP English Language Arts. Please feel free to browse information about the novels we read, as well as expectations for the class. Please keep in mind that school years vary, and this is a possible list, not necessarily a definitive one.

 
7th Grade: Coming of Age
This class will focus on the concept of growing up and how that looks different depending on your culture, where you live, your social and economic situation, and your attitude.

Unit 1: The House on Mango Street by Sandra Cisneros
The novel, written as a series of short mini-stories called vignettes, shows Esperanza growing up as a Latina and her many struggles to accept and survive life in her neighborhood.

Unit 2: Holes by Louis Sachar
The book centers around an unlucky teenage boy named Stanley Yelnats, who is sent to Camp Green Lake, a juvenile corrections facility in a desert in Texas, after being falsely accused of theft.

Unit 3: The Outsiders by S.E. Hinton
Ponyboy belongs to a lower-class group of Oklahoma youths who call themselves greasers because of their greasy long hair. Walking home from a movie, Ponyboy is attacked by a group of Socs, the greasers' rivals, who are upper-class youths from the West Side of town…

Unit 4: When Zachary Beaver Came to Town by Kimberly Willis Holt
Toby Wilson is having the toughest summer of his life. It's the summer his mother leaves for good; the summer his best friend's brother returns from Vietnam in a coffin. And the summer that Zachary Beaver, the fattest boy in the world, arrives in their sleepy Texas town.


English I: Love and Leadership
This class will focus on the concepts of leadership and the forging of natural human relationships with the backdrop of major world events. We will explore Greek and Roman mythology, experience Shakespeare's most famous play, and read two accounts of children struggling to find meaning in life during a time of major global conflicts.

Unit 1: The Odyssey by Homer
The Odyssey begins after the end of the ten-year Trojan War and Odysseus has still not returned home from the war. The mythological epic centers on Odyssey's long journey home and the many trials he and his men face along the way.

Unit 2: Harry Potter and the Sorcerer's Stone by JK Rowling

Unit 3: Romeo and Juliet by William Shakespeare
The play, set in Verona, Italy, begins with a street brawl between Montague and Capulet servants who, like their masters, are sworn enemies. Prince Escalus of Verona intervenes and declares that further breach of the peace will be punishable by death.

Unit 4: The Giver by Lois Lowry


English II: Identity and Connectedness  
We will read several texts that deal with the concepts of establishing identity and the complex world of human relationships. You will be focusing on how a person's culture and values influence their views, especially when it comes to conflict.

Unit 1: Bless Me, Ultima by Rudolfo Anaya
When Antonio Márez is almost seven years old, the old healer Ultima comes to stay with him and his family in their small house in Guadalupe, New Mexico. The family has taken in Ultima out of a respect for her healing powers, her knowledge of plant lore, and her long use of folk magic in service of the community. Though they have great respect for Ultima's spirituality, the family, especially Antonio's mother, is devoutly Catholic. 

Unit 2: The Fellowship of the Ring by J.R.R. Tolkien
The Fellowship of the Ring is the first of three volumes in The Lord of the Rings, an epic set in the fictional world of Middle-earth. The Lord of the Rings is an entity named Sauron, the Dark Lord, who long ago lost the One Ring that contains much of his power. His overriding desire is to reclaim the Ring and use it to enslave all of Middle-earth.

Unit 3: Julius Caesar by William Shakespeare
Caesar has defeated the sons of the deceased Roman general Pompey, his archrival, in battle, and is returning home, but not all are happy that their triumphant leader has returned…

Unit 4: The Great Gatsby by F. Scott Fitzgerald
In the summer of 1922, Nick Carraway, a Yale graduate and veteran of the Great War from the Midwest—who serves as the novel's narrator—takes a job in New York as a bond salesman. He rents a small house on Long Island, in the fictional village of West Egg, next door to the lavish mansion of Jay Gatsby, a mysterious multi-millionaire.      

Lord of the Flies by William Golding
In the midst of a raging war, a plane evacuating a group of schoolboys from Britain is shot down over a deserted tropical island. 

The Book Thief  by Markus Zusak
After the death of Liesel's younger brother on a train to Molching, Liesel arrives at the home of her new foster parents, Hans and Rosa Hubermann, distraught and withdrawn. During her time there, she is exposed to the horrors of the Nazi regime caught between the innocence of childhood and the maturity demanded by destruction. 
   
 

English III: Justice and Individualism  
We will read several texts that deal with the concept of justice and individual freedom in society. You will be focusing on how society establishes its sense of morality and how individuals are often challenged by concepts of what is considered normal or appropriate within their own society. The texts we read will be American literature.

Unit 1: The Crucible by Arthur Miller
In the Puritan New England town of Salem, Massachusetts, a group of girls goes dancing in the forest with a black slave named Tituba. While dancing, they are caught by the local minister, Reverend Parris, and rumors of witchcraft fill the town. This play was written as a social commentary on communism and is semi-historical.

Unit 2: The Scarlet Letter by Nathaniel Hawthorne OR
The story begins in seventeenth-century Boston, then a Puritan settlement. A young woman, Hester Prynne, is led from the town prison with her infant daughter, Pearl, in her arms and the scarlet letter "A" on her breast. 
  
A Separate Peace by John Knowles 

Unit 3: To Kill a Mockingbird by Harper Lee
Scout Finch and her brother Jem live with their father, Atticus, a laywer, in the small Alabama town of Maycomb during the Great Depression. As they grow up, the children experience prejudice and racism in many forms.

Unit 4: Into the Wild by John Krakauer (nonfiction)
Chris McCandless was an ordinary young man in a seemingly perfect American home; that is until he mysteriously packed up his life and journeyed to Alaska where his body was found in an abandoned bus.
 


English IV: Transformation  
We will read several texts that deal with the process of inner and outer change. You will be focusing on how external pressures (or sometimes internal struggles) cause each protagonist to undergo a personal transformation.
 
Unit 1: The Picture of Dorian Gray by Oscar Wilde
Dorian Gray is the subject of a painting by Basil Hallward, an artist who is captivated by Dorian's beauty. Through Basil, Dorian meets Lord Henry Wotton, and he soon is enthralled by the aristocrat's lavish lifestyle.

Units 2 and 3: Hamlet and Macbeth by William Shakespeare
Hamlet: Set in Denmark, the play dramatizes the revenge Prince Hamlet is called to wreak upon his uncle, Claudius, who has murdered his own brother and seized the throne.
Macbeth: A brave Scottish general named Macbeth receives a prophecy from a trio of witches that one day he will become King of Scotland. 

Unit 4: Heart of Darkness by Joseph Conrad
Marlow takes a job as a riverboat captain with the Company, a Belgian group that trades ivory in the Congo. As he travels to Africa and then up the Congo River, Marlow encounters widespread inefficiency and brutality in the Company's stations.
 


For more information: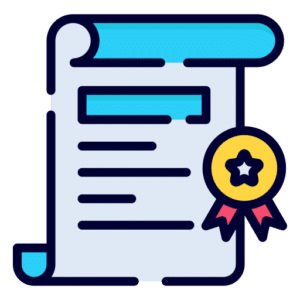 Parent Resources
Description for this block. You can use this space for describing your block.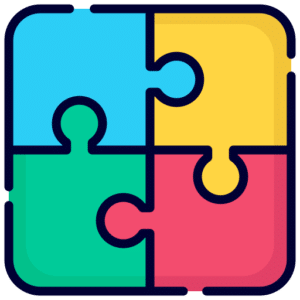 Find Your Teacher
Description for this block. You can use this space for describing your block.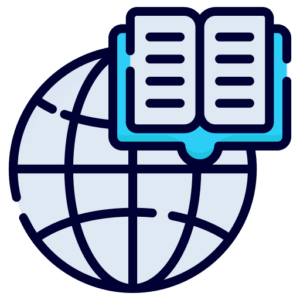 School Calendar
Description for this block. You can use this space for describing your block.